Every cat story is great, but some really fill your heart with love.
And the story of Gus, the cat who finds an injured baby bird, will make you howl about the cutie.
Gus is a sweetheart. You don't have to meet him to know he's a kind soul. If you just see his photos, you have a big heart and bottomless compassion.
But to be that good, Gus comes from a sad past. When he first came to see Papa Sebastian Hart, Gus was so worried and scared that he hid under the bed. And not just for a few days. Gus spent five months plucking up the courage to overcome past worries.
Sebastian Hart on The Dodo
Sebastian said to The Dodo: "I fed him under the bed, had his litter under the bed and just let him relax in his free time."
Gus' father understood and helped him overcome his fears while dealing with his own problems with fear. Together the two moved in the direction of brighter and quieter days and forged a close bond.
"I am not its owner, I am its friend," explained Sebastian. "He's just an old soul."

Sebastian Hart on The Dodo
And that old soul has one of the kindest hearts ever. His dad is his best friend and he loves telling Sebastian about all the things he sees in a day. Sebastian is used to hearing Gus chat, but one day Gus' usual meow told a different story.
Find a baby bird
Like every other day, Gus was outside enjoying the fresh air when he started meowing. How really meow!
Sebastian said, "When he was walking on from the side of the house, I didn't think much about it at first, just thought he'd see a butterfly or whatever."
But Gus just kept going. Then he came running, meowing and meowing at Sebastian. The concerned cat ran outside again and when his father didn't come with him, Gus came back and continued talking. After all, Sebastian knew he had to see what was making Gus so nervous!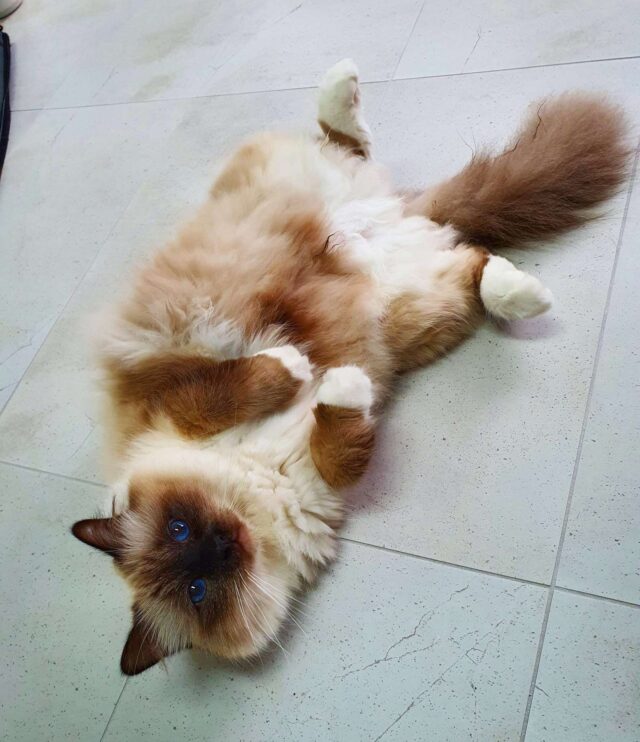 Sebastian Hart on The Dodo
Seeing Gus' discovery turned out to be quite a surprise.
"He was sitting in front of that tiny chick," said Sebastian. "It was screaming for its mother … Gus called me to help this tiny little thing."
The little bird had fallen out of its nest and Gus knew the baby needed help! Sebastian jumped into action, grabbed a ladder and gloves, and left Gu's watch. It was evident that this baby was safe with the caring cat.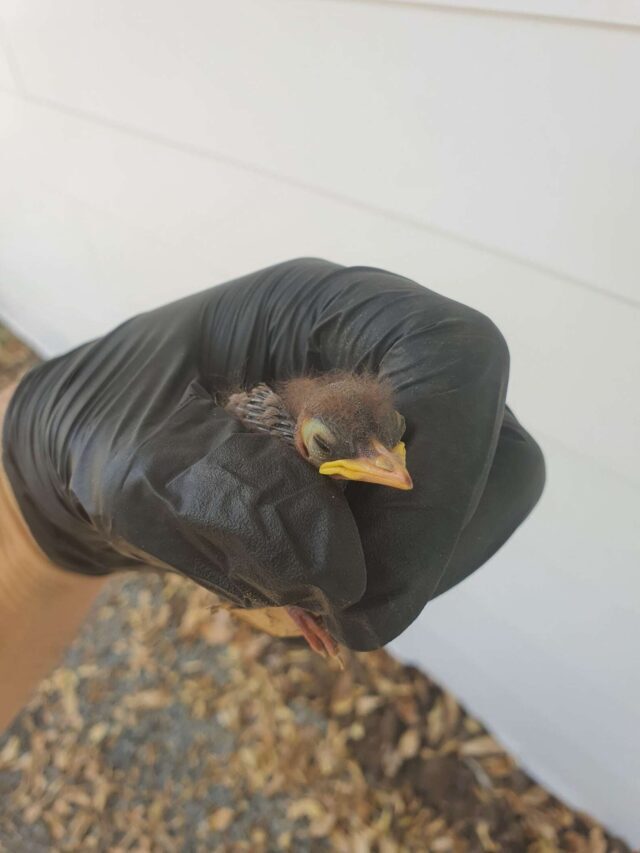 Sebastian Hart on The Dodo
"I left Gus with the bird, came back within a few minutes and Gus was still there watching over it. In all honesty, it was remarkable. "
Back to safety
Sebastian brought the baby to safety and shared: "I climbed the ladder and put the bird in its nest, found that there were two more in it, and saw the bird's mother watching the whole thing."
As for the hero cat? "Gus thought his job was done [and] went back to chew his cat grass. It was just so healthy. "
And so in Gus' compassionate character. Some kittens would have found a snack at that moment, but not Gus. His father wasn't at all surprised that his cute boy had saved a helpless bird.

Sebastian Hart on The Dodo
He is a very friendly cat, has never scratched, bitten or injured me or anyone. He's just a really nice little guy. I am blessed to have him in my life. "
All this love warms the heart and proves that kindness, whether in humans or animals, can improve almost any situation.
Please SHARE to pass this story on to a friend or family member.
H / T: www.thedodo.com
Feature Image: Sebastian Hart on The Dodo