Vanessa & Paul Hunt
8/11/2017
This post is sponsored by Take Me Fishing ™, but all opinions are my own.
While we were in Montana, we knew we wanted to spend some time fishing. Children love fishing and we all love being in the water. Montana is an excellent place to find activities for kids and enjoy a day outdoors.
We even visited the Montana State Historical Society museum, which featured an entire exhibit about fishing in the state of Montana using old fishing rods, tackle, and artwork.
During our stay in Helena, we searched and found the best spots for fishing and sailing of 2017 on the Take Me Fishing ™ website. The list features the best fishing spots across the country, selected by celebrities, athletes, and fishing experts. The website also has an interactive map that can help you find the best fishing and boating spots near you. We found out we were just minutes away from one of those places called Canyon Ferry.
Canyon Ferry is an artificial reservoir through which the Missouri River flows and which is filled with rainbow trout, pike, burbot, and pikeperch.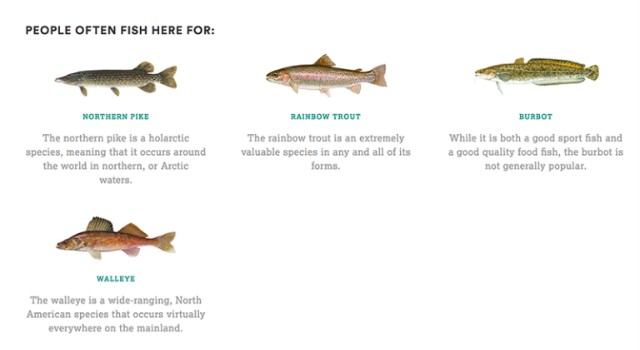 We went to the reservoir and bought our fishing licenses. You can also purchase your fishing license online from the Take Me Fishing ™ website. In some states, children under the age of 12 do not require a fishing license.
We boarded the boat with a fishing guide who taught us how to fish with Canyon Ferry. We each had a fishing rod and we all wanted to catch our #FirstCatch of the day! The boat had a screen that we could see where the fish were. We fished around Canyon Ferry all afternoon.

About an hour later, Jackson felt his line jerk, wrapped it in his reel, and was very excited because it was his first fish. We used the Take Me Fishing ™ fish identification tool to learn more about the types of fish we were able to find in the reservoir. Jackson had caught a rainbow trout that was about 30 cm long and the look of excitement and achievement on his face was just adorable. We will never forget that! He kept shouting, "I caught a fish, I caught a fish, it's my first fish!"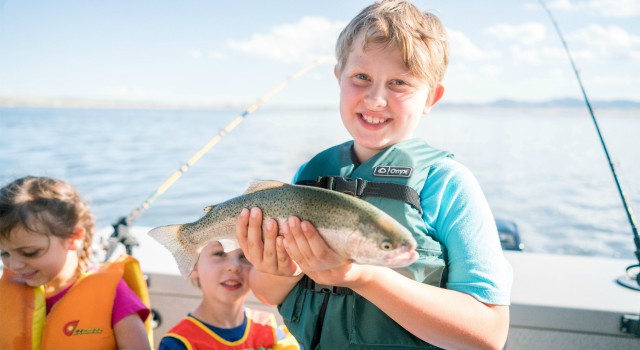 About 20 minutes later, the girls caught two small pikeperch that were about 6 inches long. You have to be careful with pikeperch as the upper fins are very prickly. Our fishing guide said he kept putting the small fish in the water because they were young.
Amelie wanted to keep the fish she caught, but we put it back in the water because we had no place in the hotel to cook it. Ethan suggested we put them in the microwave. Yum!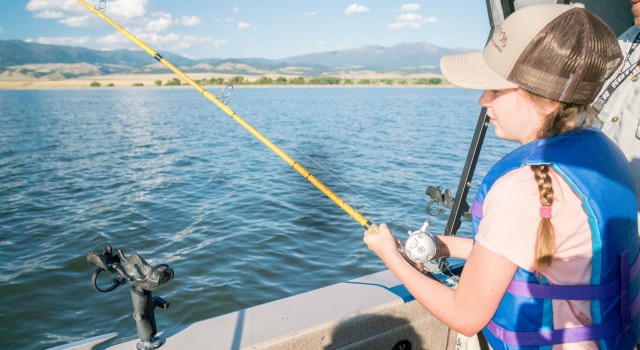 We spent about three hours circumnavigating the Canyon ferry. We loved being in the water and catching different types of fish. Fishing is very exciting and an excellent opportunity to spend time with the family.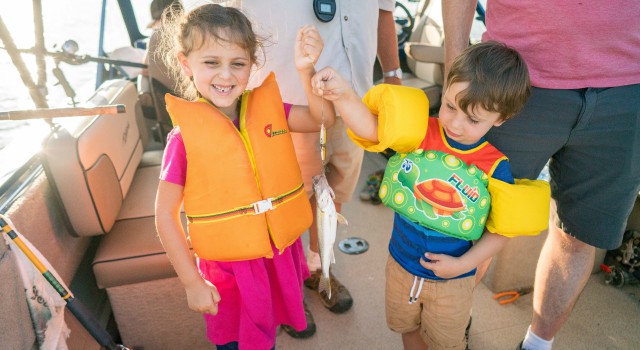 We hope to find more time fishing and sailing on our next trip to Alaska next month. It was a great experience for us as a family and educational at the same time. We want to go fishing again!
Did you take your kids fishing? It's really fun when you do this, share your first catch using the hashtag #FirstCatch and share your adventures with us!
You might like it too
Vanessa & Paul Hunt
Vanessa and Paul Hunt are a married couple who travel full-time with their four children around the world and attend the world school. They love to live a life full of adventure and learn all they can together.