As I get older I really feel like there are no guarantees in this world. Markets, jobs, real estate bubbles, etc. I think Southern California traffic can always be relied on. It works like clockwork! However, many other things are not going as planned. I think this is where the old adage comes into play: "What matters is not what happens to you, but how you react to it."
As the children grew older, we learned more and more about fishing. It was never a part of my childhood, but I fell in love with fishing after learning how to cook fresh trout. While catch and release is a great way to fish, I'm more of the pan and pan type of guy. It's all about finding my place in the abundance of nature. I felt my eyes open to what many had forgotten. Not many people know where their food comes from today, and unfortunately some, especially in California, don't even know what the fish they eat looks like, except as a steak on a plate.
At the same time, we've started learning a thing or two about what it takes to go fishing with kids. Some of you may have a good idea. A lot of people I know who like to go fishing with their children have one, maybe two children. I have four. So I have to share BIG insights, folks! In any case, these are five of the best things we've learned in recent years.
1. Wear a hat. One you like
The sun is a brutal opponent. Even when it's cloudy, that giant ball of flaming gas will send its punishment straight to your face.
Sometimes even a good hat helps to mark the moment. It might not be the most important thing, but wearing a hat can be fun and help build positive memories. You can even stick your replacement patches and bobbers on it.
2. Bring food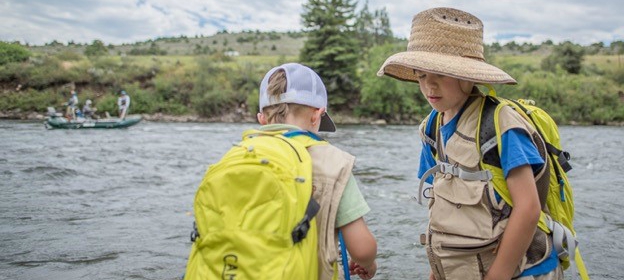 Ovbio. You have children. You can't forget the sandwiches.
Avoid smelly or oily snacks while fishing as fish can smell. It is preferable to bring dry and heat-resistant snacks. Melted chocolate will be catastrophic.
3. The weather doesn't follow the rules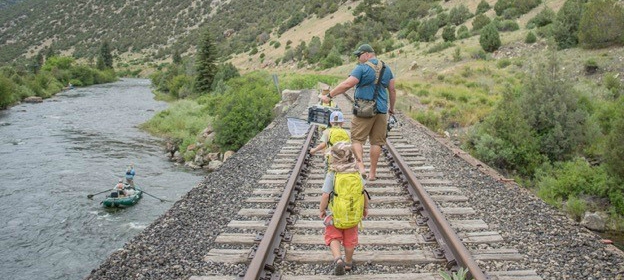 Depending on the fishing location, the weather can be sporadic. It is a good idea to be familiar with the local options.
The weather can change your security needs. Make sure you bring water and extra dry clothing. A long day in the sun can be exhausting for the little ones, and what's cool to you can get uncomfortably cold for them.
Know when to stop. You may have to make the responsible decision to quit. Extreme heat or cold can create safety concerns.
4. Remember their age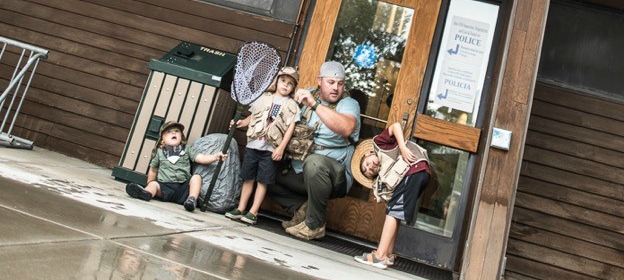 Different age groups react differently to fishing. The smaller they are, the less likely it is that they will last for a long time … Well … you are welcome. Try not to get frustrated if they don't seem as alert as you'd like.
Allow fun. Sometimes it helps to get them distracted by things to keep them going throughout the experience. When my children fish in a large river, they like to throw leaves of grass in the water so "the ants can find them and hold them when they're tired of swimming." All right then.
Children 4-6 Years Old: This is a good time to start talking about safety rules and equipment. Remember, hooks are shaggy.
Children 6-10: At this age they have more practice time so that you can talk to them about rules and regulations, cleanliness, ethics, and moral teachings. How to treat a fish when caught is a valuable lesson, and this is a great age to include those ideas.
Children from 10 years: At this age, children are more skillful and more coordinated. You also become more competitive. This is a great age to work on technique and styles and get an idea of ​​what type of fishing they prefer. Perch, trout, pier and even deep sea sport fishing may be of interest.
5. Be patient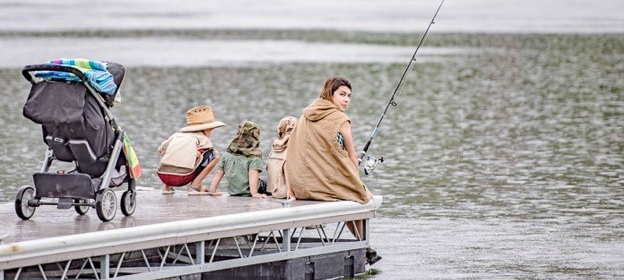 Start by understanding that nothing may turn out the way you expect it to.
Have fun! At least you are with your children. They will remind you how to act in those moments. You can make the moment any way you want.
We recently had an opportunity to fish the Eagle River in Colorado, which is where those lessons came into play in one way or another. As much as I loved the opportunity to fish the cold river, it was more about creating little memories for the kids. Of course they had hats. We always have hats. And with Chelsea holding the youngest child, the older ones have spent some of their time throwing rafts of grass into the water. We were lucky enough to have great weather and a parade on the river of rafts and fly fishermen who caught so much more than we did.
However, we take home many memories.
To learn more about the fishing and boating opportunities your family can enjoy, visit TakeMeFishing.org. Make sure to use #FirstCatch to share your own family memories with us on social media.